Welcome To The Official Website Of Tony Booth

Hi, and welcome to

Tony Booth's home

online! Please take a

little time to browse around.

Also, please take time to sign our guest book.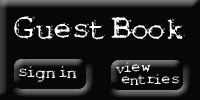 Click For A Sample Of A Few Of Tony's  Hit Songs

T-Shirts Are Here, order them and cds using the link below

Now Order Online

Use the link below

     Be Sure To See Tony's Upcoming Dates

Upcoming Shows:

     *To check the full schedule click on "upcoming dates" icon on left hand side of screen*

May 3, 2014

7th Annual Tony Booth Classic Country Dance and Concert:

Featuring "The Survivors" with special guest Pretty Miss Norma Jean.

                     Also:

Mona McCall, Dottie Jack, Tommy Reed & Texas Express Band, Jade Jack, Matt Reed and Kenny Hoover.

At Billy's Hall in Pearland, Texas

Tickets-$35 in advance; $40 at door

713-252-9773 or 713-806-5791

WE NOW ACCEPT CREDIT CARDS!!  

            C.M.A. of Texas Hall of Fame Member                   A.W.A. MALE VOCALIST OF THE YEAR 2009

PURE COUNTRY Radio,                 KEQX 89.7

is one of the few radio stations playing traditional country music along with many of the Texas artists doing their best to keep it alive.  Be sure to check them out via their internet radio which is available 24/7 at www.keqx897.com and click on the live player.  On Wednesday evenings tune in to catch Justin Trevino for his Pure Country Review from 6pm to 8pm.  Thanks, Sam and Lanelle Upshaw, for supporting traditional country music and for playing my music!

KNEL 95.3 FM Brady, Texas

    www.knelradio.com

Listen to Tracy Pitcox weekly Hillbilly Hits Radio Show on Thursday 6-10PM and Saturday 6-10PM

    www.hillbillyhits.com